Quality sex toys are expensive. When shelling out $100 for an anatomically correct toy vagina, you may be mourning your inability to purchase a towel rack with your depleted funds. But it doesn't have to be that way.
The people of sex advice website Bad Girl's Bible are pragmatic. They want you to get the most bang for your buck (pun intended). So they came up with incredibly inventive ways to hack your home and life with your under-the-bed stash.
And while many of these are questionable, there are a few that you could pass off as creative home solutions. Like upcycling empty wine bottles into vases, you know?
Here, 7 breaks down some of our favorite hacks.
____
Toy Vagina Dishtowel Holder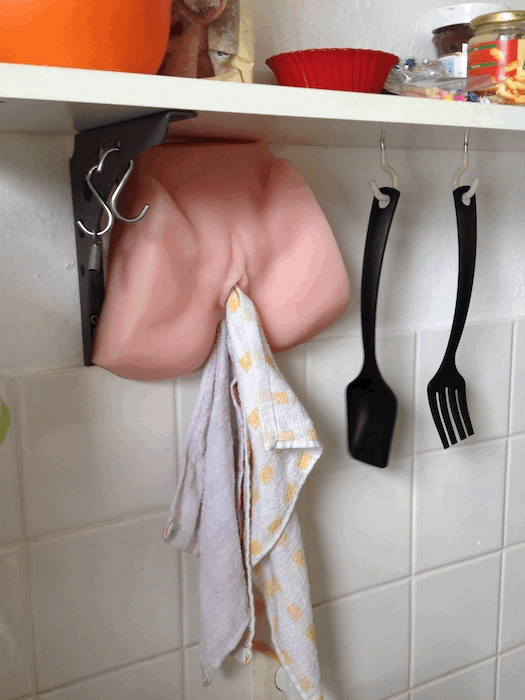 Like I said, no need to forsake towel racks over toy vaginas. Just make use of the, er, tight grip and hang your towels from there. What else were you going to do, drape your dish towels over the oven handle? What are you, a heathen?
____
Nipple Clamp Photo Holders
To be honest, this looks like it would be at home in the bedroom of any hipster with a penchant for BDSM. Why buy clothespins or clips when nipple clamps can do the trick?
____
Nipple Clamp Glasses Keeper
Best used with reading glasses in conjunction with Fifty Shades of Grey. Perhaps this is a good tip to pass on to your grandmother. She does a lot of reading, you know.
____
Butt Plug Juicer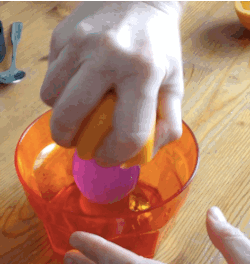 Practical, if nothing else. Even better if you can find one with a suction cup bottom to keep the impromptu juicer in place. Just, please make sure it is clean. Please.
____
Penis Extender Chair Protectors
Nobody likes a scuffed floor, and the bright colors and silly shapes make these relatively innocuous. The innocent will think they're a quirky Amazon find.
____
Giant Dildo Lamp Base
Let's be real: the girth of these things is far more suitable for a lamp base anyway.
____
Toy Fist Letter Holder
Versatility at its finest: this can also be used as a jewelry holder. Plus, slap on a few coats of paint and throw on a few floral motifs, and hipsters will buy it!
~ 7 Hilarious Sex Toy Hacks for Every Day Life [NSFW] ~